Poppy Appeal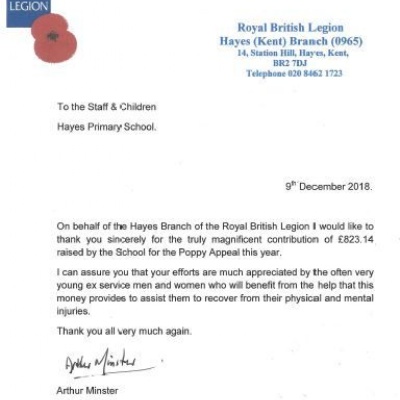 Our Poppy Appeal raised £823.14
Thank you for your generous support.
On behalf of the Hayes Branch of the Royal British Legion I would like to thank you sincerely for the truly magnificent contribution of £823.14 raised by the School for the Poppy Appeal this year.
I can assure you that your efforts are much appreciated by the often very young ex service men and women who will benefit from the help that this money provides to assist them to recover from their physical and mental injuries.
Thank you all very much again.
Arthur Minster
Royal British Legion
Hayes (Kent) Branch