Our Values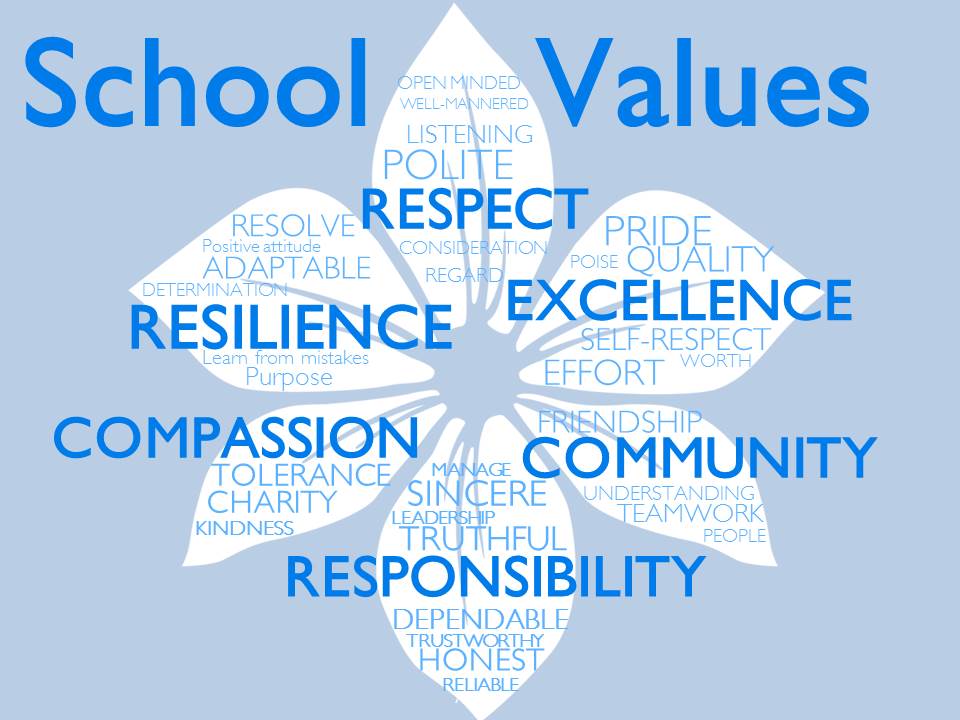 Our School Values form the priorities that underpin the curriculum design of each subject area. We believe that by focussing on our school values our children will be prepared and ready to meet the challenges of the next steps of their education and life.
Our school values are:
Excellence

We aim to encourage and nurture our children's aspirations and show them, through a range of experiences, the possibilities available for their future. We have high expectations for each child and actively encourage them to fulfil their potential.

Respect

We are determined to develop our children's respect and tolerance for other's opinions and beliefs. We believe that our children should be polite, open minded members of society and we aim to equip them with a range of strategies for developing respect for themselves and others.

Responsibility

We firmly believe that children should take responsibility for themselves and fundamentally believe this is essential in developing independent, lifelong learners.

Resilience

We encourage children to have a positive attitude to their work and life in general and view it as our duty to prepare children for the ever changing world we live in. We feel this comes from exposing children to a wide variety of situations that challenge their ideas, whilst providing a safe place for them to develop their ability to adapt to different situations and learn from their mistakes.

Community

We are passionate about developing a sense of community within our children, and encourage them to think of themselves not only as citizens of their local area but global citizens. We provide situations where they can develop strong relationships and become good team players.

Compassion

We encourage our children to view situations from a range of different perspectives and develop an understanding of situations that are different to their own. We provide experiences for children to show kindness to others and develop tolerance for others.