Rights Respecting Award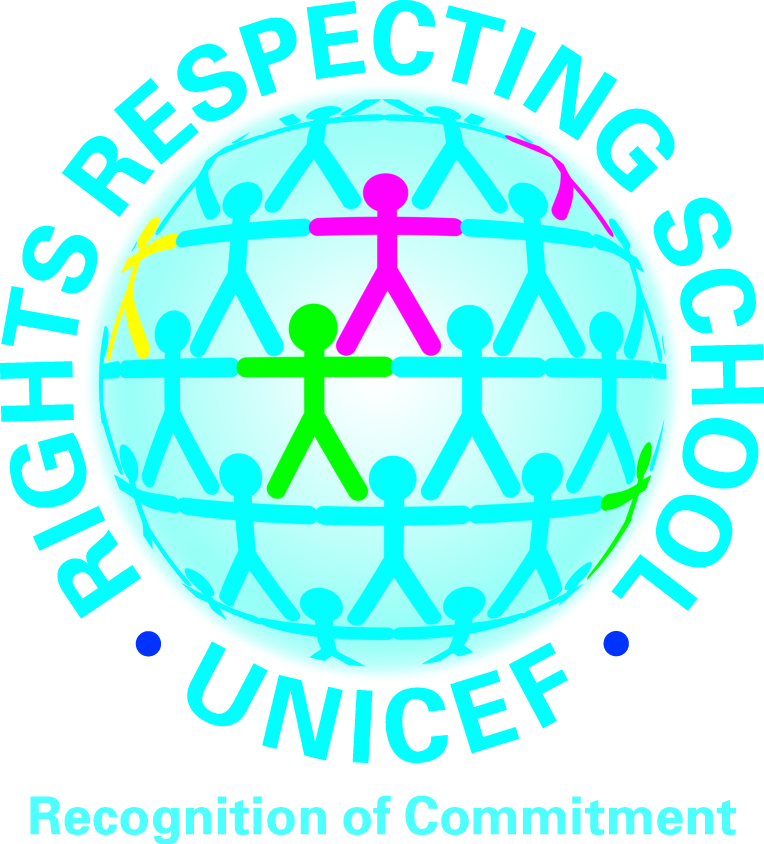 Hayes Primary school achieved our recognition of commitment towards UNICEF'S Rights Respecting Schools Award. Since then we have done lots of work in class to learn more about the United Nations Rights of the Child and all 42 rights. Our class charters have also helped us to use rights respecting language. Every classroom has 4 Golden Rights that are always respected (The Right To Be Safe, The Right To An Education, The Right To Our Own Beliefs And Opinions, The Right To Be Healthy). Each class has also chosen another right that they feel is important to them in the classroom.
On the path into school there are four Rights Respecting Characters, these were designed by our steering group (Rights Not Rules). There is one character for each Golden Right. Also look out for our Rights Respecting Bear which can be won by any member of the school community who is nominated for respecting someone's rights. The winner was chosen by Abigail Munnelly and Scarlet Miller.
In October, we held a Rights Respecting Week at school. In the afternoons, we learnt about one right that we had chosen. On Friday afternoon we shared our learning with children from different year groups and adults in the community.
We are currently working towards our Level 1 Award and we are learning more about the rights of children every day!